Everyone has seen the TV advert of the solemn, serious funeral director offering funeral planning – but is this the only way to promote your funeral parlour? Marketing a funeral home is a challenge. How do you advertise and promote a funeral home without losing the sense of sincerity and respect.
Funeral homes have traditionally relied on word-of-mouth, previous experience or simply being local to get business. With the emergence of the internet and in particular Google, a new non-intrusive medium has been born.
With Google averaging  5 billion searches a day it is by far the most used website and effective online medium out there. Making sure you feature prominently on Google is your first step to success to developing another worthwhile marketing channel. Many people these days when searching for a funeral home will search for one the same way they find a bowling alley. What was "bowling alley Los Angeles" is now "Funeral Home Los Angeles". Being seen by these geographical searches is essential.
So what are some of the secrets to further promoting your funeral home without appearing too sale orientated and not solemn and sincere enough? It's everyone's' favourite 3 letters: SEO, Google Places and Google Adwords. These three ideas will give your online presence a push without altering your image.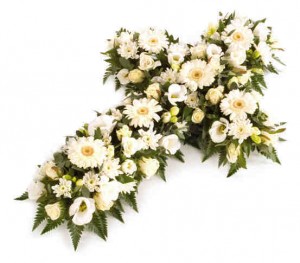 You want to be found by anyone searching for a funeral home, parlour, mortuary etc. Therein lies part of the problem – what do you want to be searched for and what are your ideal clients searching for? Fortunately Google has a solution. The Google Keyword Tool allows you to test your ideal keyword/s and shows you how often it is searched and other similar keywords which may also be worth considering. A bit of advice – funeral homes/parlours go by different names depending on their geographic location. When searching for keywords, ensure that your location is selected to make sure you are selecting appropriate keywords for your area.
So you have your keywords. Now what? Well the seemingly obvious thing to do is to cram as many of them as you can into your homepage. This is foolish on 2 levels. Firstly, your website will become spammy and appear too focussed on sales. The second reason is search engines such as Google can now detect when you Keyword Stuff and will blacklist your website from their search results – often the death for the modern business. How do I get my keywords in my website then? Blogging is a simple method to doing this. Writing about your recent services or new options is not only a good opportunity to tell potential clients about who you are and what you can offer, it also gives an opportunity to sneak a few extra keywords in there as well as more pages for Google's robots to crawl. This in turn makes your website easier to find.
Is your funeral home hard to find? Not any more…
SEO isn't the only option you have to getting found online. Google Places is another great way to highlight your funeral home over the others. Say you search 'Funeral Homes Los Angeles' having Google Places set up will allow your LA funeral home to appear on the Map. Not only that, but it also shows your contact details, gives a link to your website and gives your address. Best of all, with no mention of $$$ or advertising, users won't be put off. By appearing more prominently on Google Maps, people are less likely to need to ask for directions as most smartphones use Google Maps and your parlor can now located by name, not just address.
One must consider utilising SEO strategies and Google Places as they are free. The last option I shall discuss is not free: Google Adwords. The great thing about Adwords is they show your website and a short description of your services for any keyword/s that you like. Adwords work well even if they aren't clicked as they offer short term recognition. Often when searching, you will see a Google Ad, intentionally not click it as it is an Ad but then click their free organic listing below due to a simple sub-conscious recollection of seeing it just moments before. I won't offer any other insights into Google Adwords except that being number 1 isn't essential. Some evidence has shown that being 3rd is best as it falls just above the first organic listing and people often interpret the ad as an organic listing.
http://creativeagencysecrets.com/wp-content/uploads/2014/04/CAS_Logo_1line_RGB.jpg
0
0
Jonathan Malcolm Lewis
http://creativeagencysecrets.com/wp-content/uploads/2014/04/CAS_Logo_1line_RGB.jpg
Jonathan Malcolm Lewis
2013-07-08 14:32:49
2013-09-30 12:41:56
Google Gives Death New Life