I really want to believe in the power of the cool new tool that Is Art Copy Code. A smart project idea that tries to bind brand messaging more closely to the actual reality of the consumer in real time. 


The promise of the launch event at SXSW was keen
A brand's story is no longer just an ad, or a book, or a film; it can be just about anything, and live anywhere. From product design, to packaging, to advertising and beyond, everything tells a story about a brand. And these stories are living, evolving, fluid entities that we can interact with at all touchpoints – across mediums and devices, ads and apps, in both physical and digital worlds.

What do these new kinds of stories look like? We partnered with a few iconic brands and visionary creatives to find out. In this session, we'll present experiments in ads, apps, social and mobile and that are reimagining advertising's future.
Yes, but…. what's the relevance.
Watch the video – it was very cute.  Watch it again – and see what changes in the second watching.  Here's some local screen grabs from my viewing:  They won't be the same for you.
The film ends with a screen full of mini website video images – I think this may be the long list of source files that the team coded to match the voice-over, such as "robots" – that showed two different sequences to me.
so I'm guessing there's a database of content and it randomly selects one for each switch-point for your viewing.  The early opener with a grey sky and the name of my local city and the air temperature, was nicely done [but I didn't really need Google to tell me the weather today – I'm living it, thanks].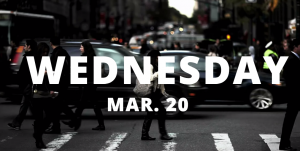 Can you see uses for this?  Will brand 'relevance' increase as a result?  Or will customer communications just get a little smarter and MUCH more costly to execute?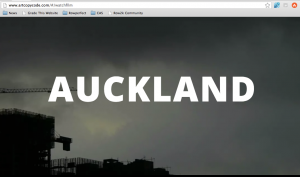 http://creativeagencysecrets.com/wp-content/uploads/2014/04/CAS_Logo_1line_RGB.jpg
0
0
Rebecca Caroe
http://creativeagencysecrets.com/wp-content/uploads/2014/04/CAS_Logo_1line_RGB.jpg
Rebecca Caroe
2013-03-22 10:00:00
2013-03-20 18:22:09
Google's Art Copy Code shows smart ideas - but will it pay off?